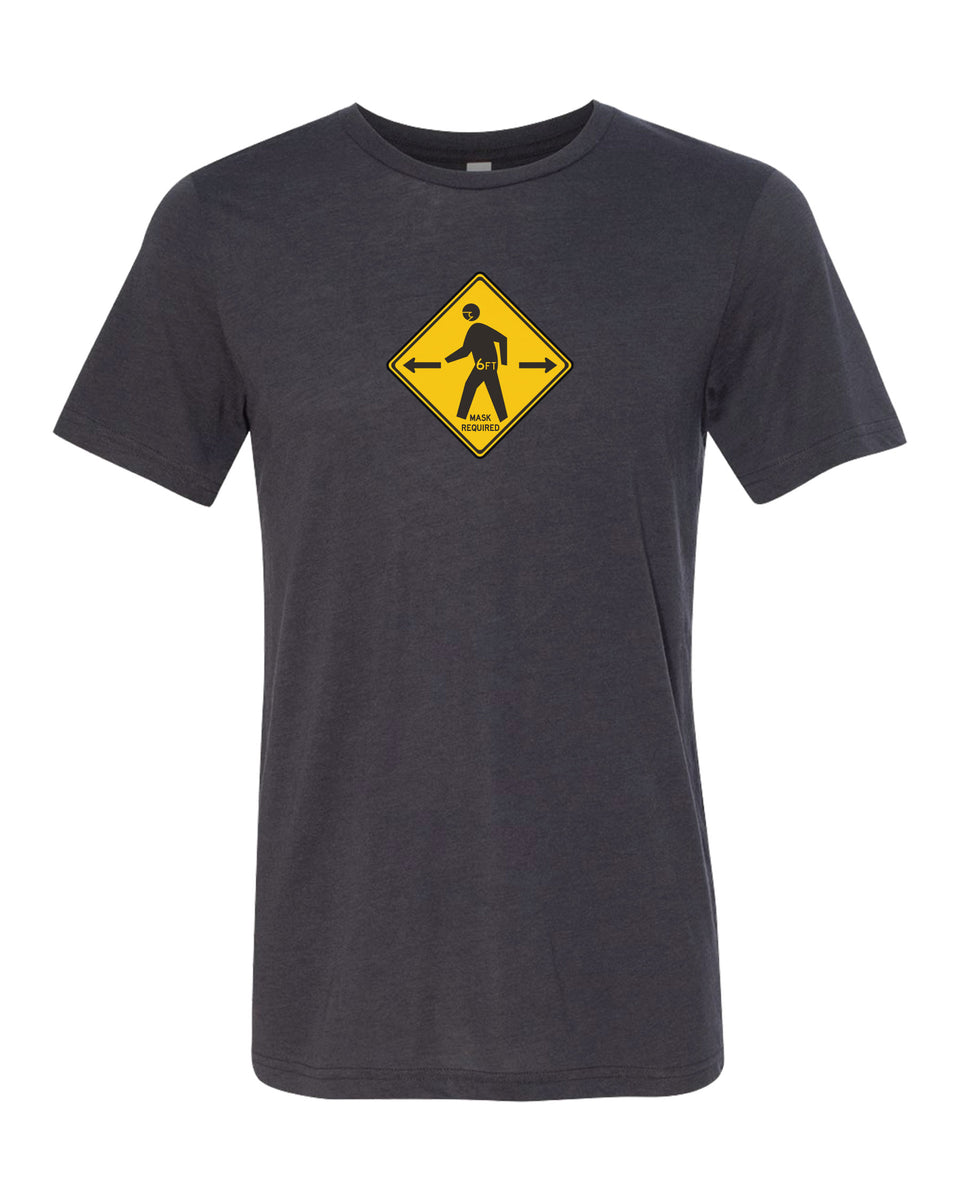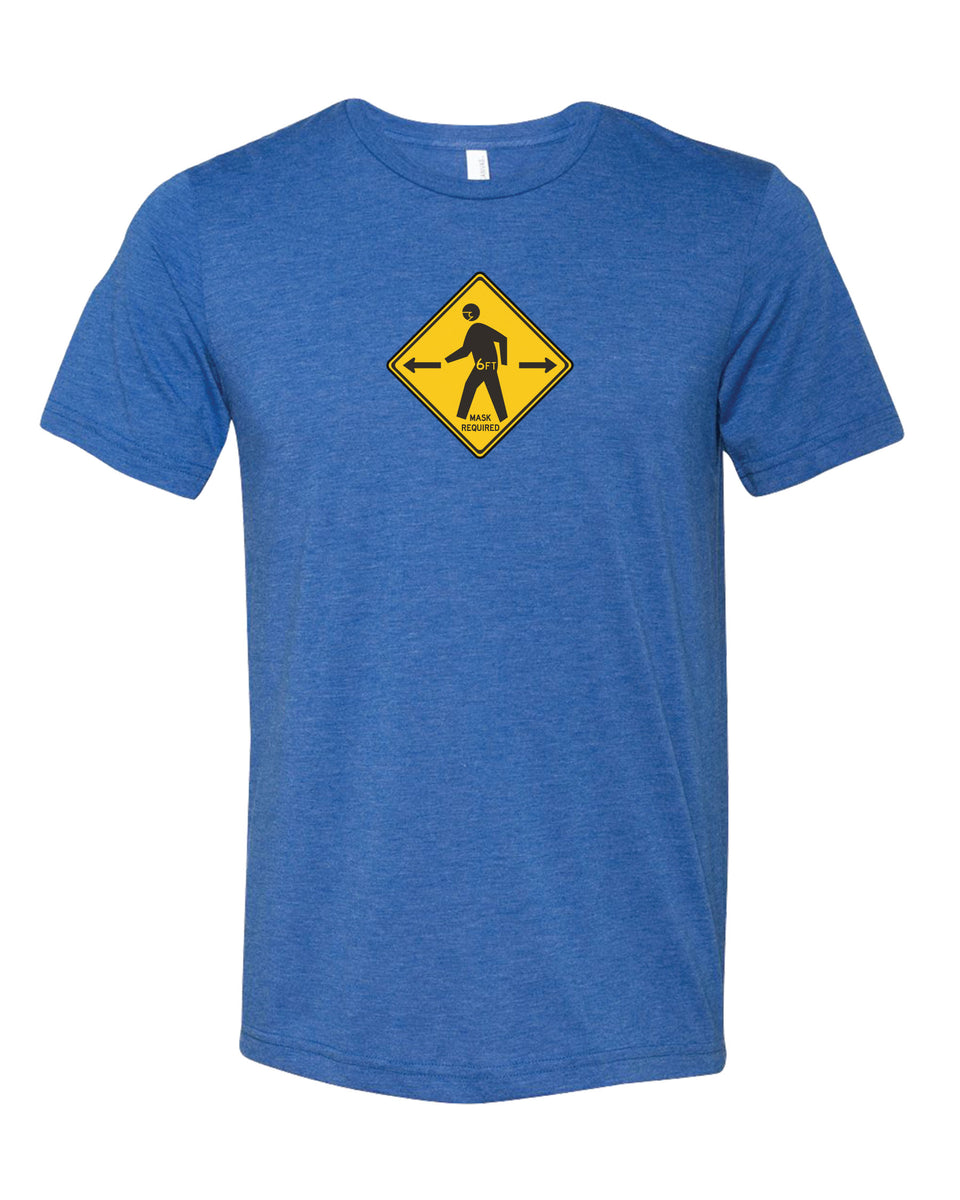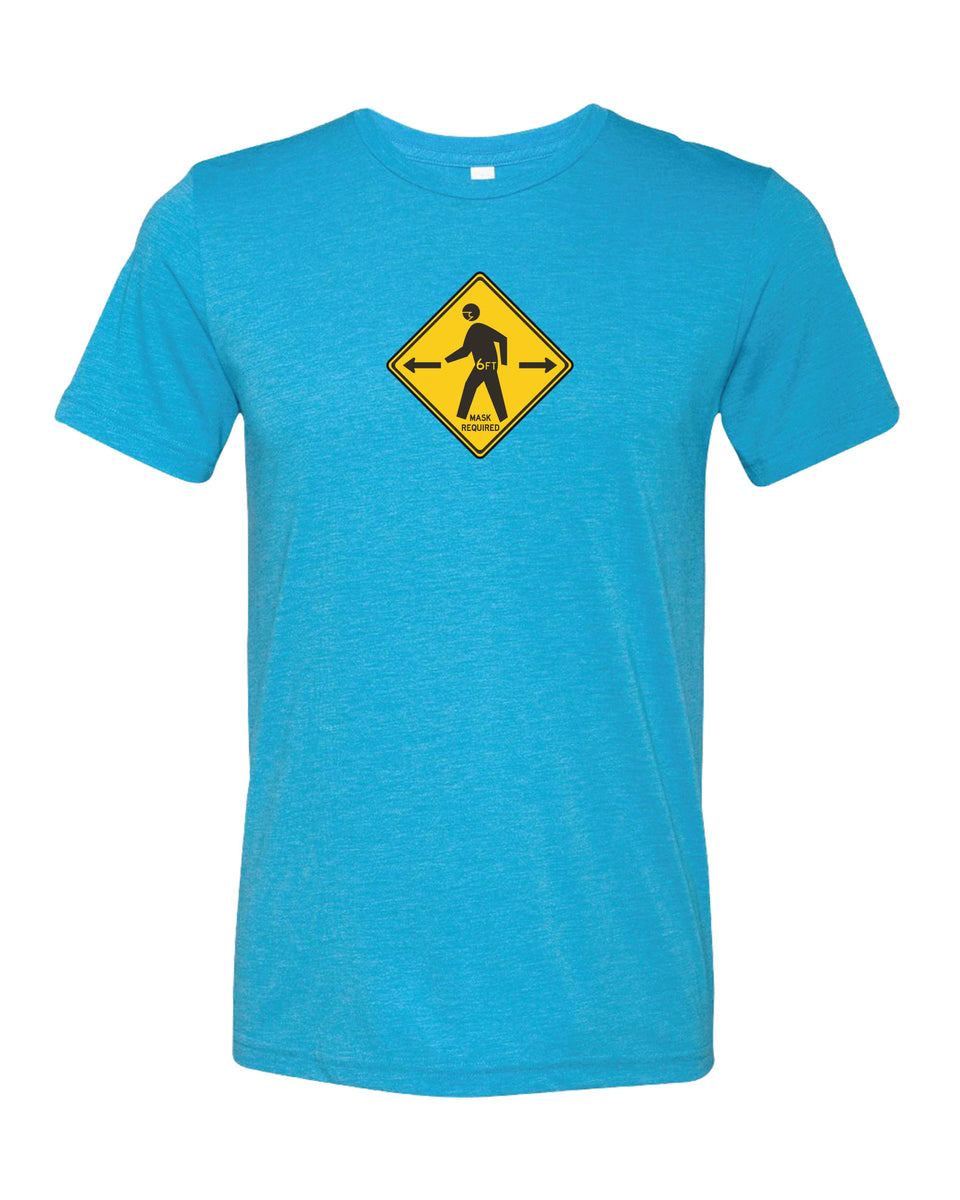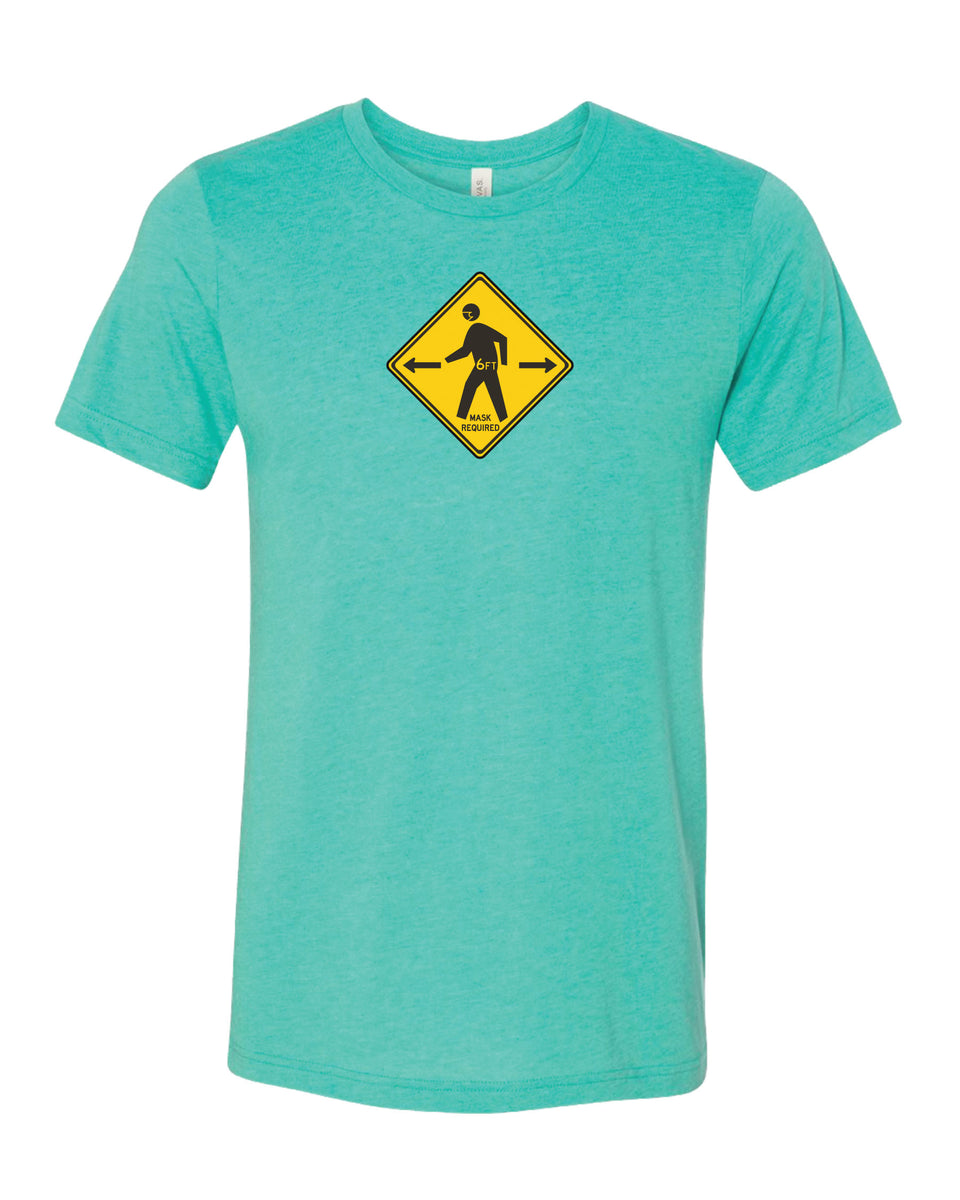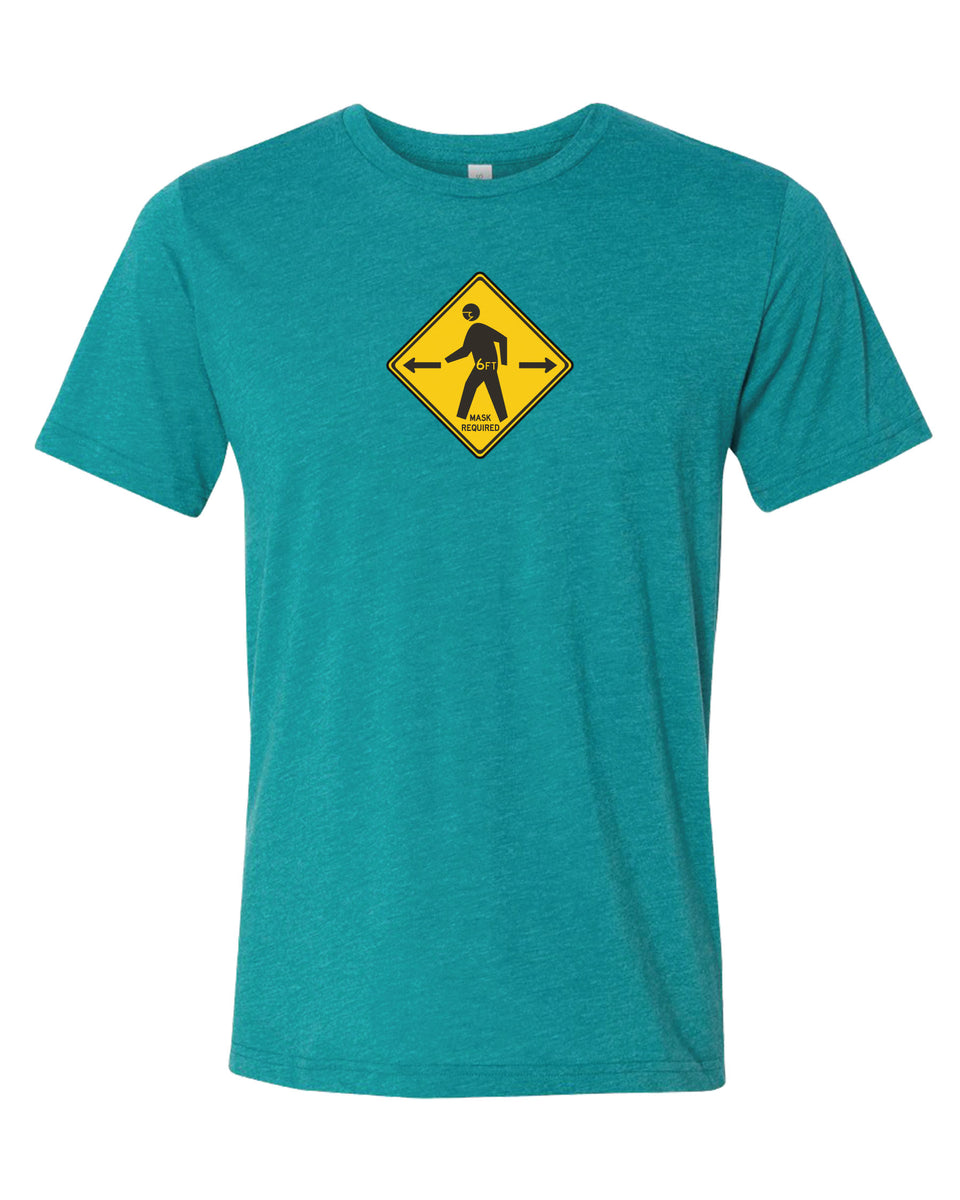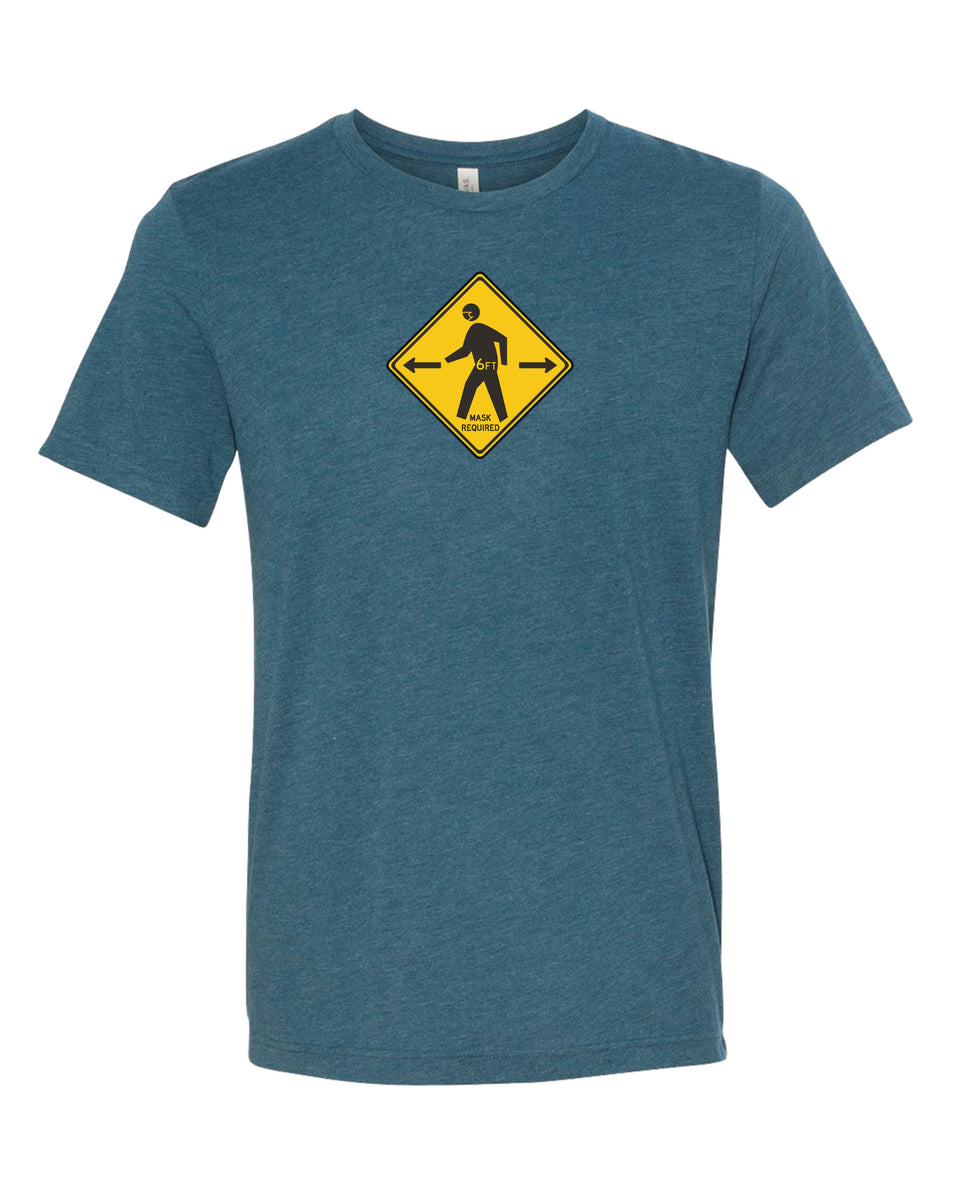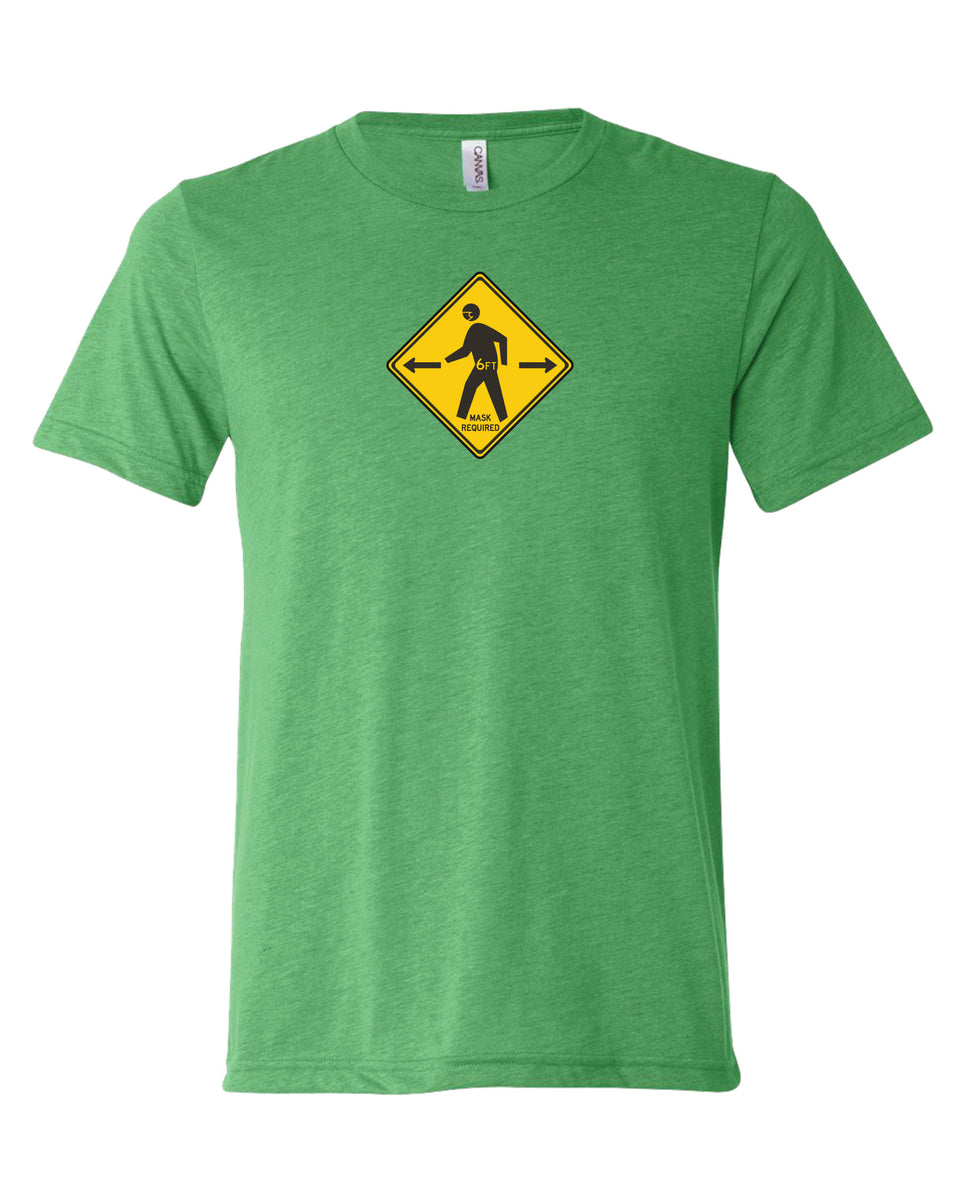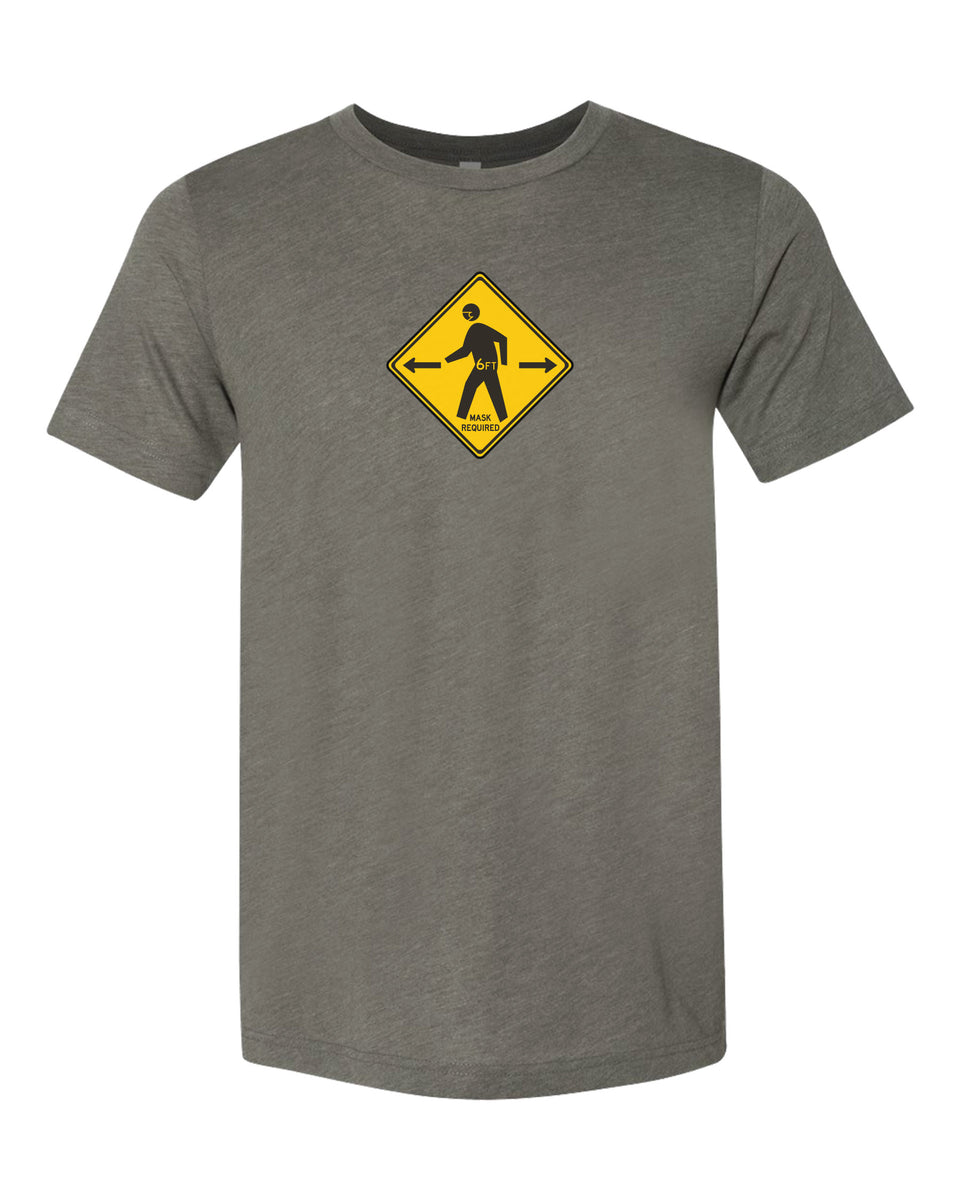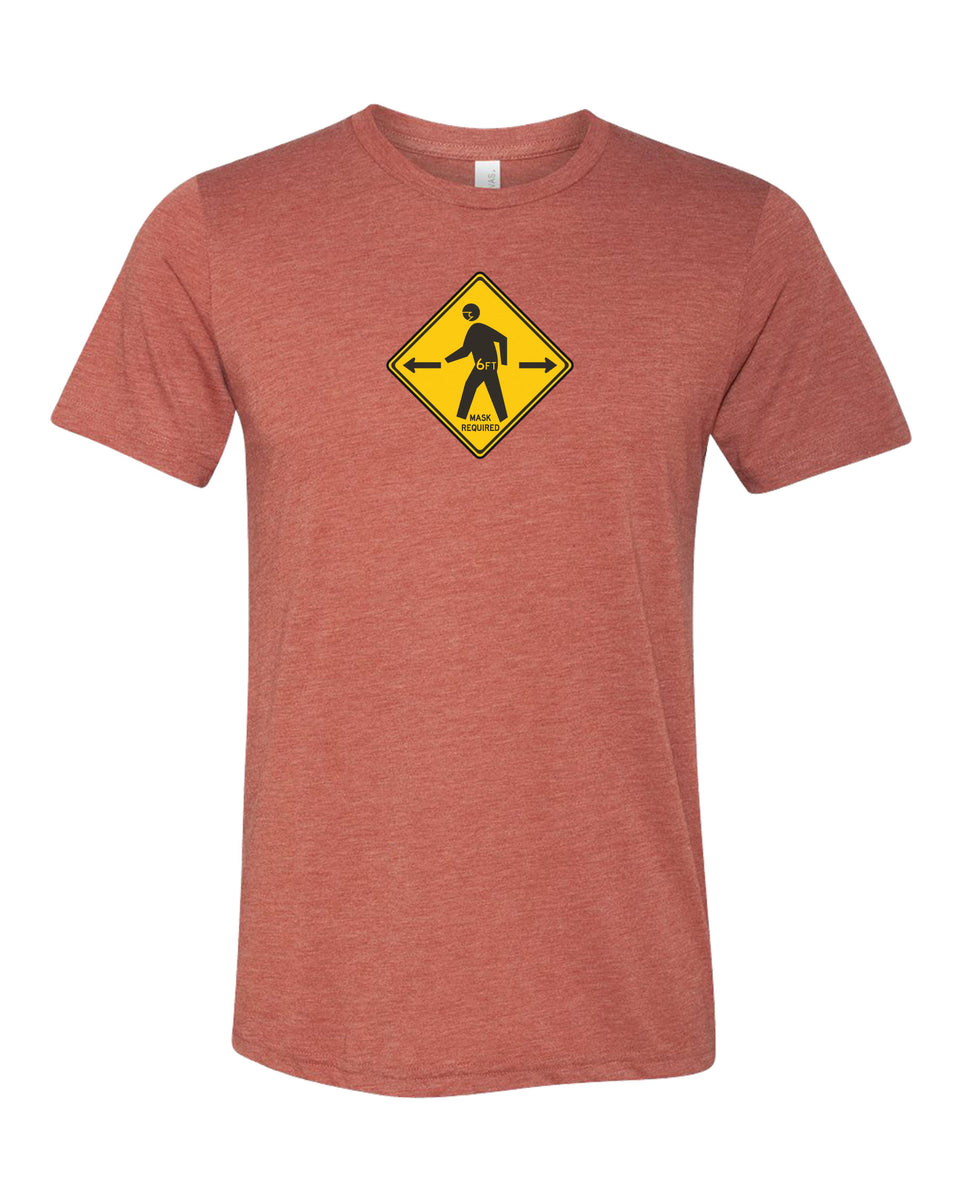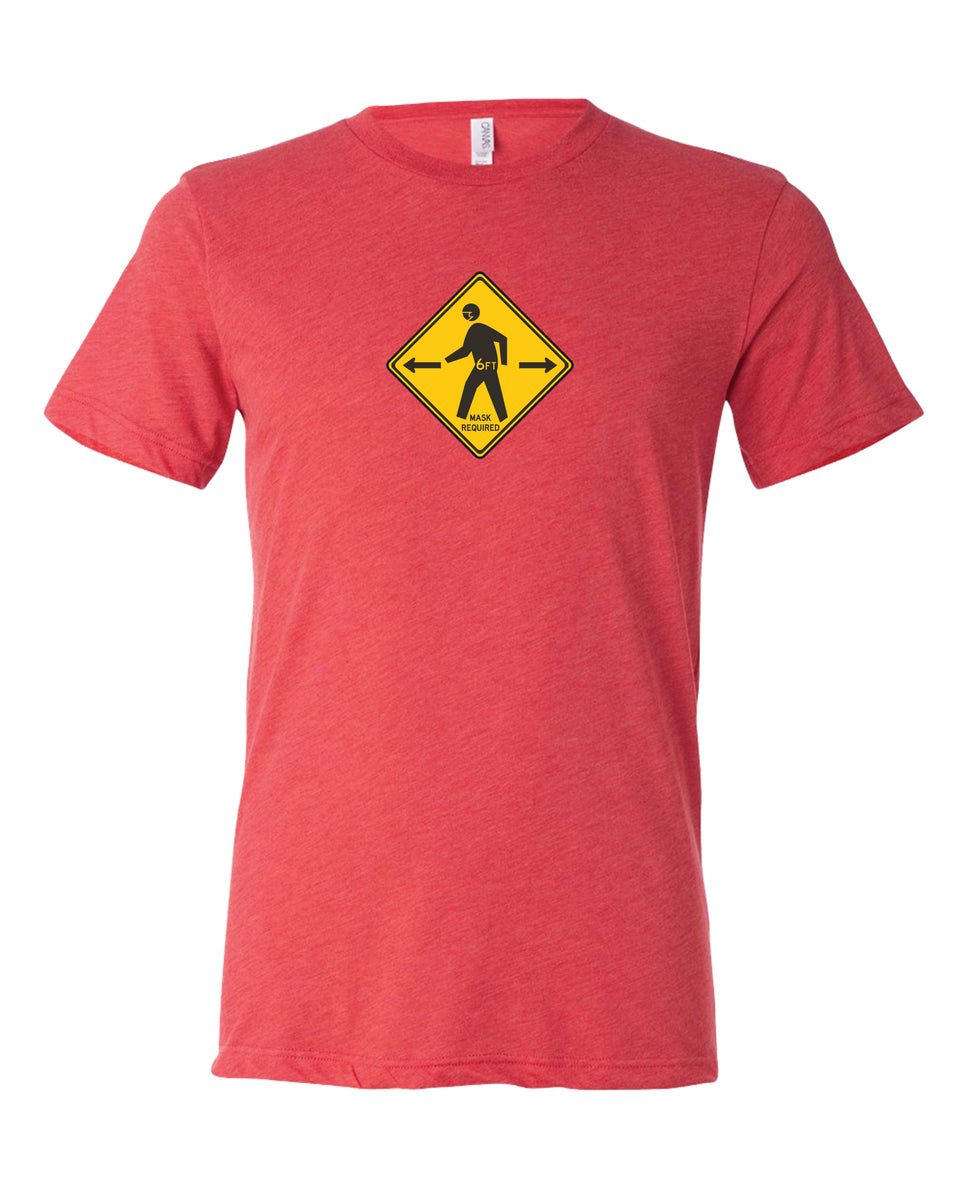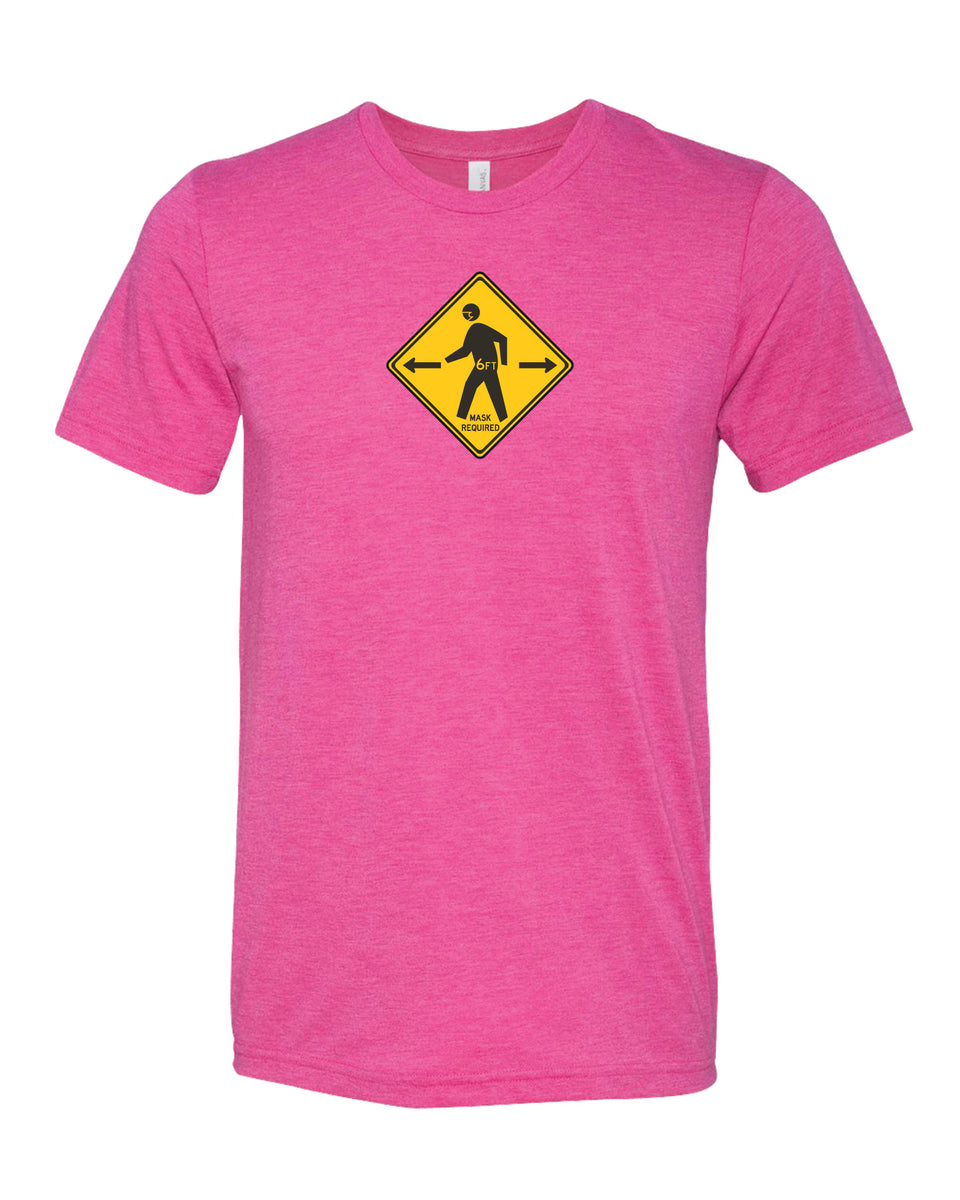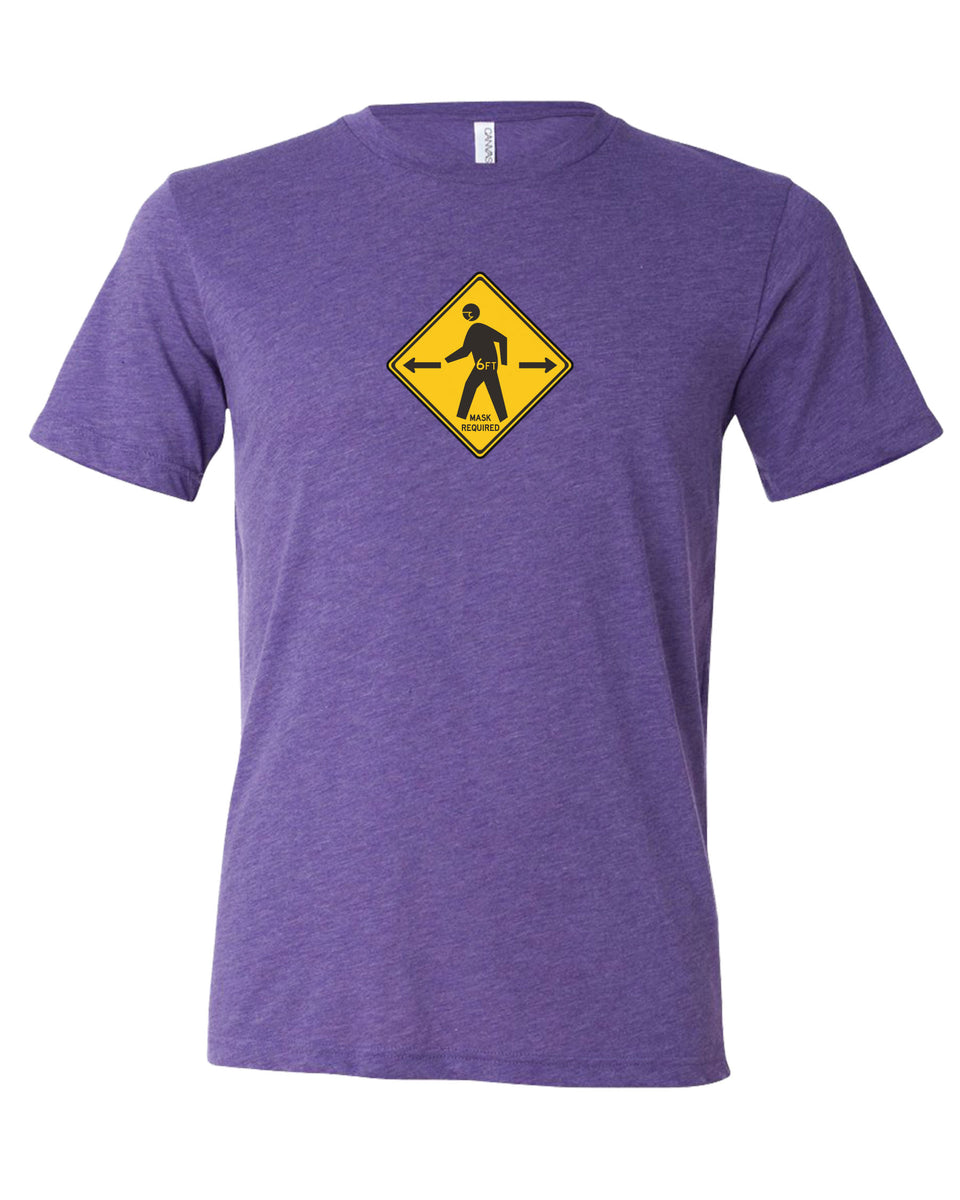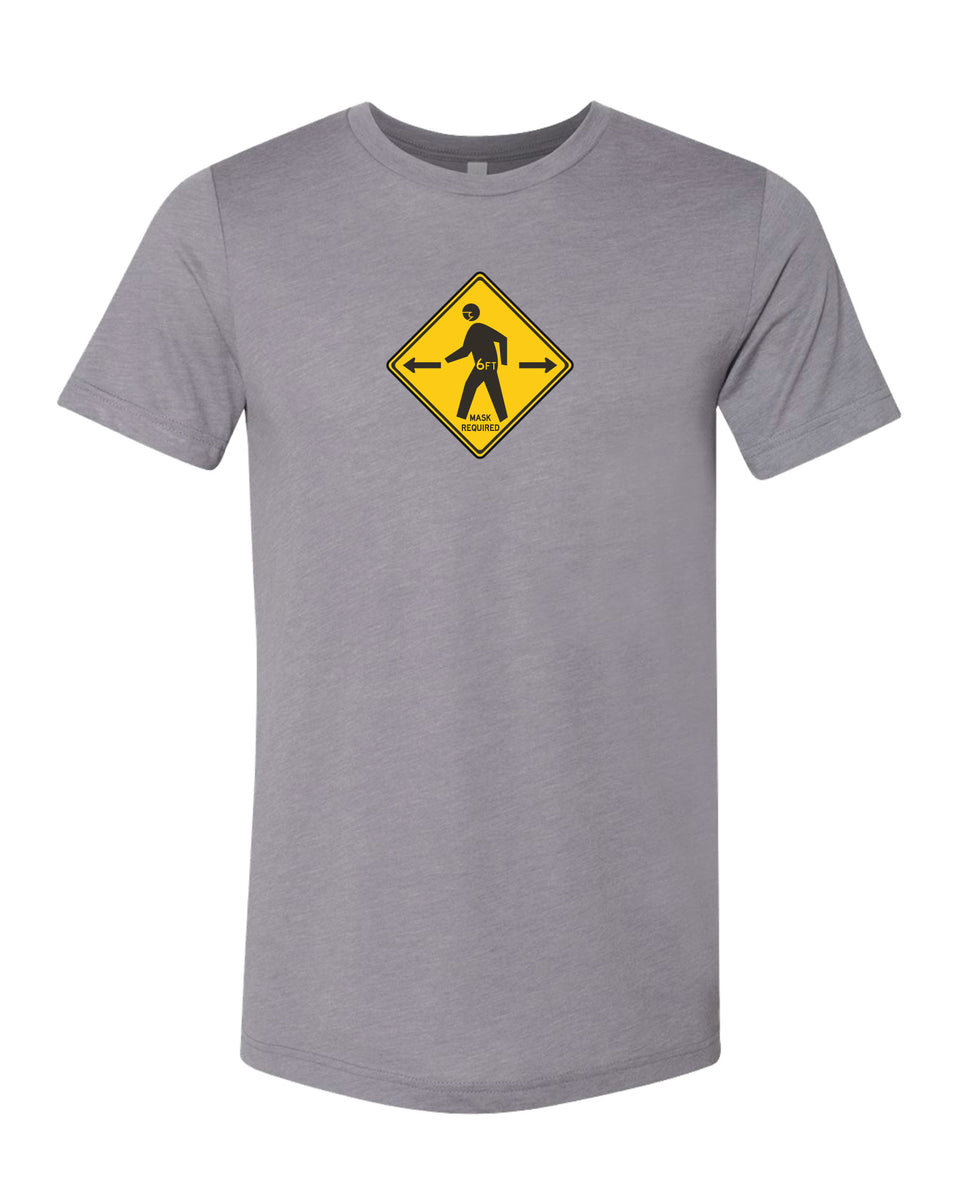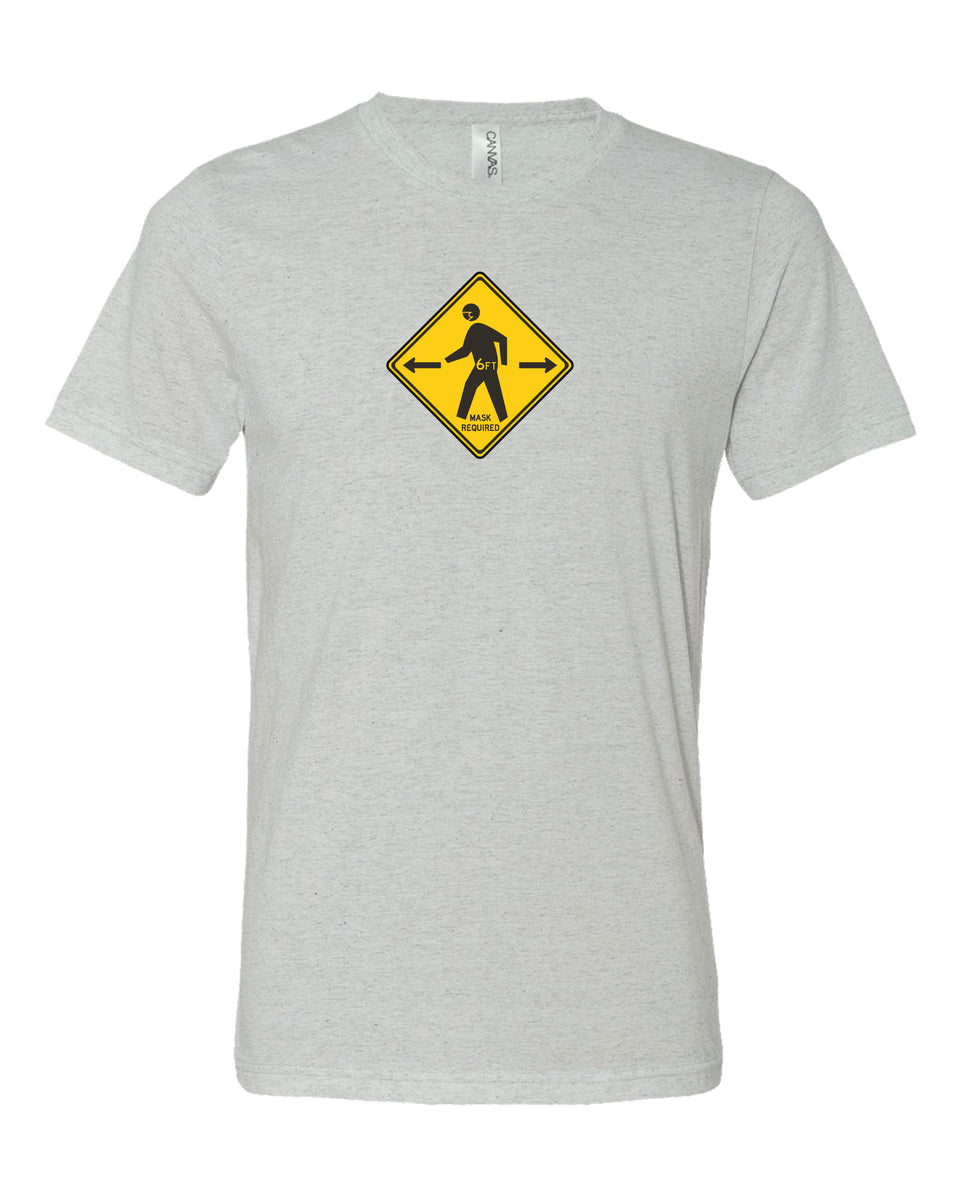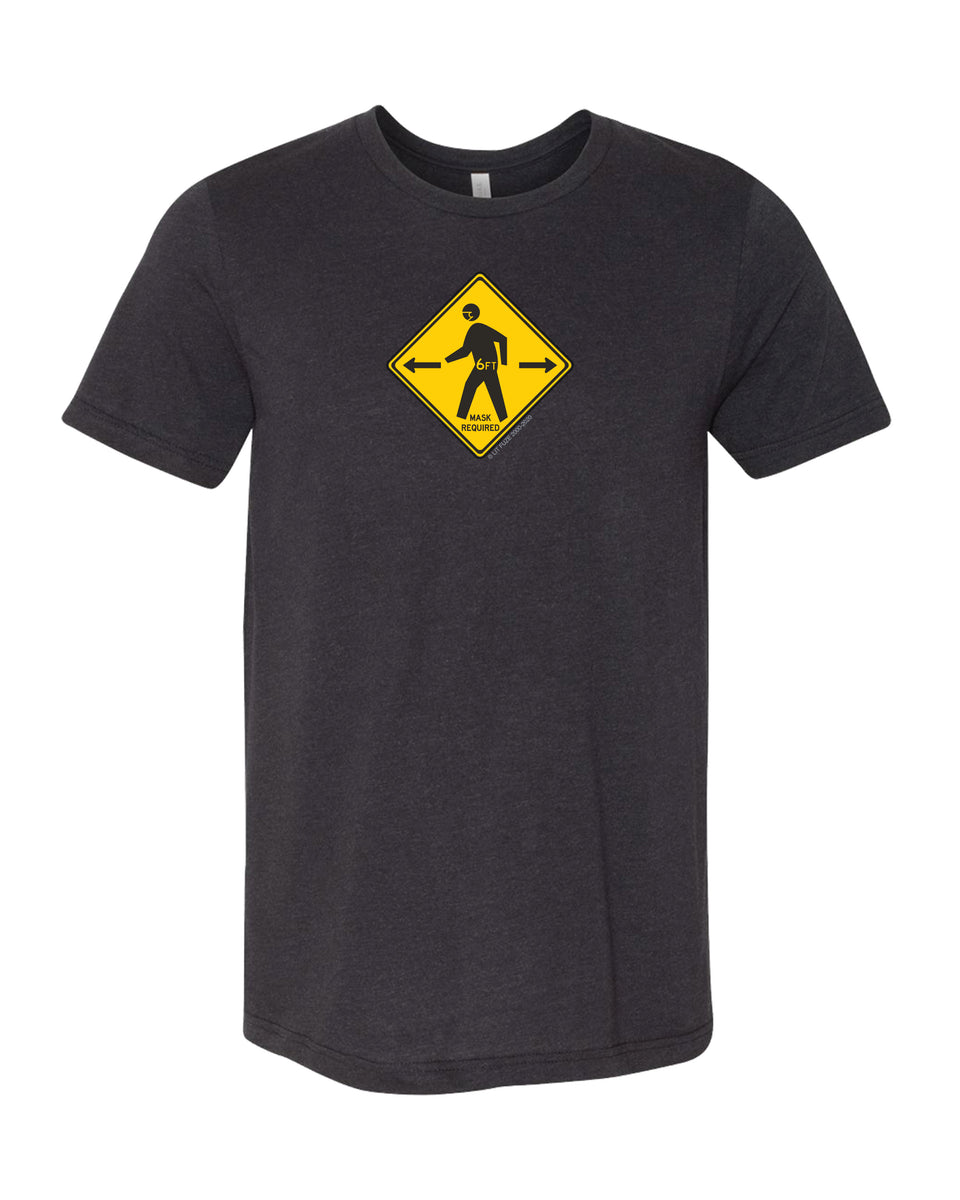 T-Shirt #litfuze Funny 6FT MASK REQUIRED PED XING TEE SHIRT | Msk Collection | © LIT FUZE 2020
LF-SHRT-3413_Solid_Dark_Gray_XS_6ftMaskReqXing
by LIT FUZE
Unisex Super-Soft Triblend T-Shirt
#litfuze Funny 6FT MASK REQUIRED PED XING TEE SHIRT | Mask Collection 
TRIBLEND FABRICATION
50% POLYESTER
25% AIRLUME COMBED & RING-SPUN COTTON
25% RAYON
40 SINGLE | 3.8OZ 
LIT FUZE uses the 3413 UNISEX TRIBLEND TEE from Bella Canvas for this line 
AVAILABLE SIZES
| | | | | | | |
| --- | --- | --- | --- | --- | --- | --- |
|  MEASUREMENTS (Inches) | XS | S | M | L | XL | 2XL |
| CHEST | 16 1/2 | 18 | 20 | 22 | 24 | 26 |
| BODY LENGTH FROM HIPS | 27 | 28 | 29 | 30 | 31 | 32 |
6FT MASK REQUIRED DESIGN (on Solid Dark Gray) © LIT FUZE 2020:

----- 
SHIPPING POLICY:
FREE Shipping (5-7 Day) to Domestic USA / Lower 48 
$7.99 RUSH (2-3 Day Prioirity) or HAWAII & ALASKA 
Shirts are manufactured, fulfilled and shipped from our Arizona facility. 
Stickers and signs fulfilled and shipped from our Colorado facility. 
Orders containing Shirts (AZ) and Stickers / Signs (CO) will ship separately and you will receive 2 Tracking Codes. One tracking code from AZ will contain Shirts. The second tracking code from CO will contain Stickers and / or Signs. The third tracking code will contain the Holy Hand Grenade of Antioch. A fourth tracking code shall not be sent. A fifth tracking code is right out. 
All orders receive Tracking Codes and you will be able to choose (in Checkout) those codes to be delivered via email, phone, or both. 
Handling typically 1-2 days Mon-Fri
Transit typically 2-5 days Mon-Sat
-----
REFUND POLICY & 100% SATISFACTION GUARANTEE:
We have your back brah! If you aren't 100% Satisfied, email us at: info@litfuze.com
We treat all of our customers like we do our friends and family in Santa Cruz and every delivery of a shirt, sticker, and sign ends with a hug or a handshake.
Your personal experience ordering and receiving lit fuze products is our business. We want to improve so if issues or challenges are discovered will will fix your problem swiftly. We will then improve our manufacturing and operational processes to prevent repeating issues in the future. 
If you are not 100% satisfied with the quality or delivery of our product, we will provide a swift replacement and / or an immediate refund. Returns will be determined on a case by case basis and may not necessitate you to return product back to us. 
Follow these quick steps:
STEP 1: Please email info@litfuze.com and include your Name, Order # and preferred method of contact (Phone and/or Email). 
STEP 2: We will contact you within 24 hours to understand how you want the issue resolved.
STEP 3: We will listen to you and then provide a refund or replacement product. 
STEP 4: Go stay 6ft away from everyone. 
We want you to love our shirts so much that in 20 years we are still here with the same philosophy. Help us spread the good word. #litfuze
-----

Hypermodern pop art.

Meta as heck.

All original artwork, designs and derivative designs © LIT FUZE 2000-2020.

All Rights Reserved.

Est. 1999 Santa Cruz, CA
peace.
Liquid error (sections/product line 440): Could not find asset snippets/wiremo-script.liquid